President of Cyprus opens new cruise terminal at DP World Limassol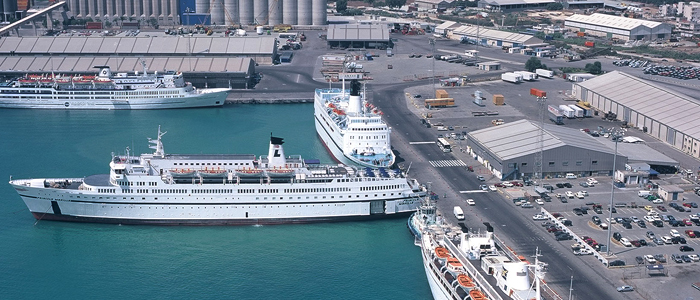 The new cruise passenger terminal at DP World Limassol has been inaugurated by Cyprus President, His Excellency Nicos Anastasiades; Minister of Transport, Communications and Works, Mrs Vassiliki Anastassiadou; the Mayor of Limassol, Nicos Nicolaides and DP World Group chairman and ceo, Sultan Ahmed Bin Sulayem.
The operational opening of the terminal was attended by almost 300 guests and will enable the largest cruise ships to berth in Cyprus for the first time. The building features seven pods with a total floor area of 8,205sq mtr designed for both transit and turnaround calls. The East berth is 480mtr long with a depth of 11mtr.
President Anastasiades, said: 'The Cyprus Government is particularly pleased for the highly experienced international and local partners, DP World who will ensure the success of Limassol Port in the coming decades. The Port of Limassol is one of the largest commercialisation projects in Cyprus to date. It serves as a model for the Republic of Cyprus and its ongoing efforts for a prosperous future as a modern centre for investment, trade and services.'
With Cyprus an established player in the shipping industry, Limassol and its new port have accumulated importance over time and now is a centre for numerous shipping companies. Most of the island's cargo (importation and exportation) is handled here. In the year 2000, 3,589,000 tonnes of cargo were handled whilst there were roughly 1 million passenger arrival and departures (>90% of total traffic). Over 50 international cruise liners include Cyprus in their Mediterranean routes resulting in much of that passenger traffic.
As times moved on, it changed from being a cargo and passenger terminal to its current use as a leisure, fishing boat and coast guard shelter. Following an architectural competition, plans have been drawn up to revamp the area and transform it into a more functional leisure centre. For that reason the Old Port had been officially closed and the project commenced after some delays under the name "Limassol Marina" in 2010.
Source: Seatrade Cruise News