Settle in paradise: 5 countries where you can 'buy' citizenship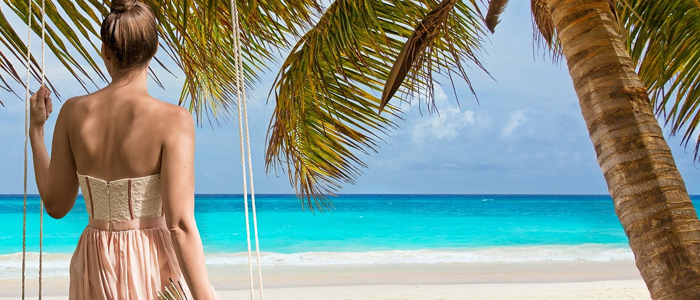 Here's a list of nations that guarantee citizenship to anyone without the need to have been born or even spent adequate time there
The Caribbean Islands have been a popular safe haven for people seeking citizenship-by-investment. Almost anyone can get a second passport and citizenship in most of these nations can be "bought" by investing in their infrastructure and development. Here's a list of nations that guarantee citizenship to anyone without the need to have been born or even spent adequate time there:
Antigua and Barbuda | Absconding diamond merchant Mehul Choksy was reported to have sought citizenship in Antigua. Investment: All one has to do to get citizenship here is contribute $200,000.00 USD* to the Antigua National Development Fund, or make an investment of $400,000.00 USD* in real estate or make an investment of $1,500,000.00 USD* in a business. Benefits: Besides citizenship, you get a passport which ensures visa-free travel to 132 countries including UK and all countries of the Schengen area. One needs to spend only five days in five years to retain citizenship.
St Kitts and Nevis | Anyone with a good amount of moolah in their bank account can 'buy' a passport within four months. Investment: $150,000.00 USD* to St. Kitts Sustainable Growth Fund or a $200,000.00 USD* investment in government real estate project. Benefits: Visa-free travel to 141 countries including the UK and India
Dominica | Those looking for relatively low-cost options, Dominica is your haven Investment: $100,000.00 USD* to Dominica Government Fund or $150,000.00 USD* on real estate. Benefits: Irrevocable second citizenship and passport, with no visit to the country or physical residency required. In addition, you get visa-free travel or visa-on-arrival option to at least 115 countries including Singapore, Hong Kong, EU and Switzerland.
St. Lucia | Similar to its other Caribbean neighbours, St. Lucia offers lucrative deals to those seeking citizenship. Investment: $100,000.00 USD* in the National Economic Fund, or $500,000.00 USD* in St. Lucia government bonds, or investment in real estate worth $300,000.00 USD*. Benefits: Citizenship of St. Lucia
Malta | Malta is a relatively costlier alternative as compared to the other Caribbean nations. Investment: A non-refundable contribution of $650,000.00 USD* to the National Development and Social Fund and spend at least $350,000.00 USD* on purchasing a house. Which means, a total investment of $1,000,000.00 USD*. Benefits: A coveted EU passport and visa-free travel to 160 countries including the US
*Prices are indicative only and for demonstration purposes supplied by news sources. For latest prices and citizenship programmes please contact us
Source: Money Control