Why it pays for the region's wealthy to invest in a second citizenship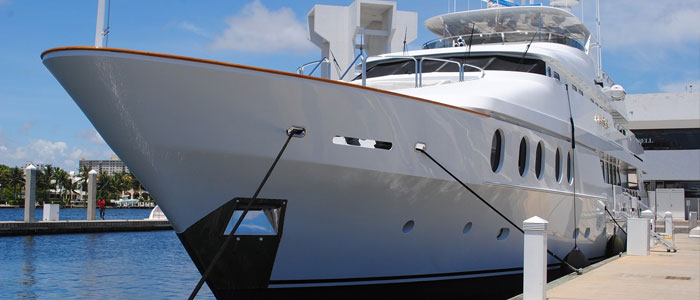 The pandemic and emerging green shoots of recovery, alongside worldwide wealth tax changes and growing interest in the sought-after US E2 visa, are ramping up interest in citizenship by investment programmes in places like Grenada
A combination of the coronavirus pandemic, amendments to the Indian tax regime revealed in the country's 2021 Union Budget and a political changing of the guard in the US has resulted in an unprecedented rise in demand for second passports by ultra-high-net-worth individuals based in the Gulf.
These passports, typically obtained through citizenship by investment (CBI) programmes, allow their holder to not only avoid being liable to taxes in their home country but also provides them freedom of movement – something invaluable as the pandemic and its aftermath complicates travel and migration options worldwide.
"Obtaining a citizenship by investment offers a hedge against political, social and economic anxieties – especially for investors residing in emerging markets."
Talking taxation
The past year has seen an increasing number of governments adopting or amending the rules around wealth and citizenship-based taxation, with non-residents potentially facing income taxes in their home countries.
An example of this is India, whose 2021 Union Budget introduced three amendments to its tax regime for non-resident Indians (NRIs), who represent a substantial part of the Gulf population.
The shifting taxation landscape has led to an increase in inquiries from UAE-based NRIs, in particular. "They are very concerned about extraterritorial taxation on their UAE or global income.
"That's why they are seeking Grenada citizenship, obtaining an Overseas Citizenship of India (OCI) card and relinquishing their Indian citizenship." The OCI card grants its holders – who must be of Indian origin – the right to live and work in India permanently, although it isn't a citizenship, and holders cannot vote or run for office in the country.
While there are a number of worldwide CBI spots, Grenada has become particularly popular in recent years.
"The first is cost efficiency. The $220,000 required investment (plus government fees) must be kept for five years, after which it can be sold to another CBI investor – while the original investor keeps their Grenada citizenship in perpetuity."
It's not just cost that's efficient – the entire process can be done within 90 days, without the investor needing to even set foot in the country.
Finally, Grenada is a signatory to the US E-2 treaty, which means holding a citizenship allows easier access to the States. "Whether or not it's exercised, the ability for an investor – or their family – to migrate to the US is of critical importance to ultra-high-net-worth individuals." This, combined with Grenada's unique visa-free travel access to China, means Grenadians have access to the two largest global economies.
Whether these people are travelling for business or pleasure, the Grenada citizenship certain opens plenty of doors. As of October 2020, citizens have been able to access 144 countries and territories either without a visa, or by receiving one on arrival. These states include the UK, Schengen area, Russia and many others.
Source: Arabian Business Industries