Work from beach? How to get a second passport for Antigua & Barbuda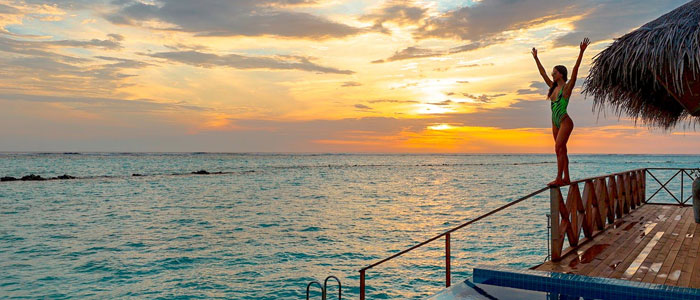 Covid-19 and Brexit may have conspired to scupper globe-trotters' dreams of working abroad or escaping long-term to dreamier climes, but one Caribbean nation has taken steps to make it easier.
Recent events have caused increased anxiety and uncertainty for travellers, ultra-high net worth individuals (UHNWI) and investors. As more people seek to secure their freedom of movement, a growing trend among UHNWI has been to seek citizenship through investment. The islands of Antigua and Barbuda, with their beautiful beaches and pink sands, are a popular destination for tourists and business travellers alike. The Caribbean nation offers a Citizenship by Investment programme (CIP), which allows UHNWI to acquire citizenship by contributing to economic growth, and Nomad Digital Residency (NDR), which offers the opportunity to live and work in Antigua and Barbuda for up to two years.
Antigua and Barbuda is attracting top investors
Easing concerns about the global pandemic, Prime Minister Gaston Browne said: 'Antigua and Barbuda is in a unique position to offer the NDR programme because, with our very low fatalities from COVID-19, very small number of active cases and our effective system of containing community spread, our country is one of the safest environments in the world.' The Caribbean country is recognized as the jewel of the West Indies and benefits from its multiple international alliances. The passport is one of the most powerful in the world and allows visa-free travel to over 150 countries. Among them are the UK and EU Schengen Area.
Antigua and Barbuda has been on the radar of investment firms due to its growing potential. The country, already known as a global tourist destination, is being explored by those who like to do business worldwide, without being limited by their nationality. Through Antigua and Barbuda CIP, qualified foreign investors may be granted a passport and, once a citizen of the dual-state, have access to all benefits of the country. As the importance of global trade continues to grow, a second citizenship is no longer a 'nice accessory', but a necessity among the super-rich. And with its welcoming and progressive policies, Antigua and Barbuda is becoming a top choice for those who wish to invest in their future.
The mounting post-Brexit worry made many British citizens seek to secure access to the European Union as part of their business contingency plans. As a result, Antigua and Barbuda citizenship continues to be the most sought-after among wealthy individuals. Additionally, the vast visa-waiver agreements the country has with many other countries is also an important factor which persuades potential investors, as well as the beautiful locations it has to offer. The tourism industry in Antigua and Barbuda has been severely impacted by the pandemic, but the beauty of the islands has endured and the government efforts to restore healthcare and security have been remarkably successful.
Source: The Resident